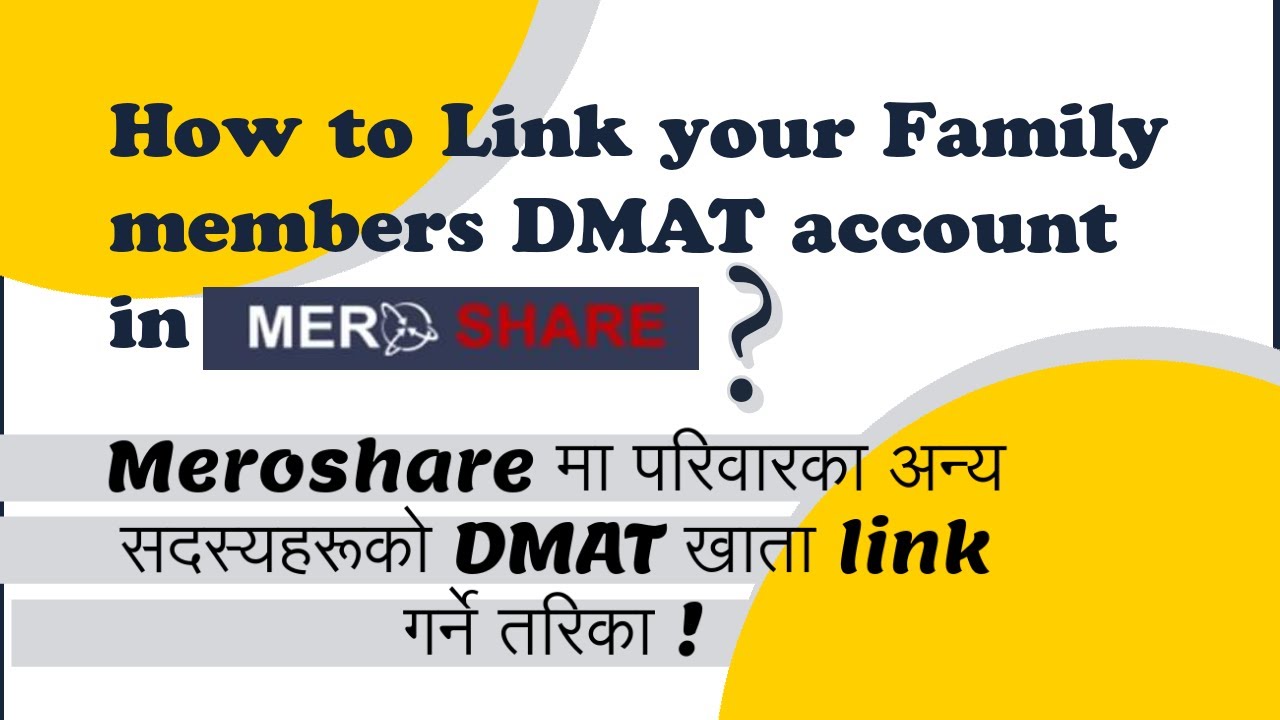 If you have one account in meroshare than you can link family member dmat account in your meroshare.After you link family member dmat account on your mero share you can view there portfolio,DMAT details and all share of DMAT holder .you dont have to login individual for this purpose but to apply share you must login indivisualy for apply.You can only have access to 4 tab of mero share as shown in picture if you linked your family member DMAT account.
After you linked your member Dmat you will see Linked option.If there is no any linked account than self will be shown.after link Dmat Account Holder name will also be shown.
How to buy and sell share online in Nepal

Requirement To Linked DMAT Account
ALL Dmat Account should be open from same bank ie Dmat account open in NIBL and DMAT open from Nabil than it will not be linked.
You need to fill up account link form from bank where you created DMAT.
Example of form of prime bank
You have to fill up seprate form for seprate DMAT account. If you want to link 2 account than you need to fill 2 form.
Open A TMS Account To Trade Shares in Nepal from Any Country